Small-batch Wellness Tonics that Harvest the Natural Benefits of Whole, Raw Superfoods for Every Body.
Wellness: Powered by Plants, Rooted in Community.
Learn More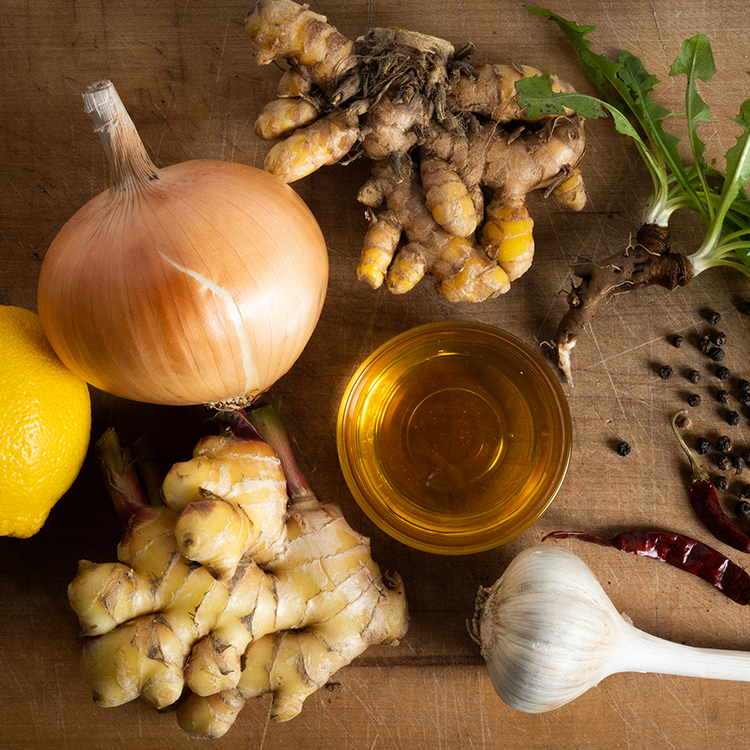 Plant Powered
Herbs, roots and spices have been used for centuries to improve digestion, heighten immunity and reduce inflammation, among a myriad of other benefits. Our superfood-fueled recipes are steeped in this same tradition, using only whole, raw, nutrient-dense ingredients as nature intended. You are what you eat!
Learn about our Ingredients
Community Centered
We are rooted in the town of Catskill in the Hudson Valley of Upstate NY, where we grow our own food and many of the ingredients we use in product development and source as many of our ingredients as we can locally. We cherish our vibrant community of farmers, small producers, and our team, many of whom work with us through a local employment generation program for neurodivergent adults, and help craft each and every bottle of our product with tremendous care, pride and love.
Meet our Team
Thrive Oriented
For our team, wellness means thriving in body, mind and community spirit. Our tonics give you the nutrients you need to feel great, in a form you can take any which way - from a shot to a mixer to a potently flavorful one stop ingredient. So drink up, get cooking, and thrive on!
Learn about Our Products
Phenomenal Fire Ciders
Time-honored methods, innovative recipes and the freshest, most natural ingredients result in our three signature Fire Ciders: Unsweetened for the purists, Maple Honey for the masses, and Carolina Reaper for the spice fanatics!
Shop our Fire Ciders
Regular price
From $17.00 USD
Regular price
Sale price
From $17.00 USD
Unit price
per
Enlightened Earth Ciders
For those who like the idea of Fire Cider but don't want the heat, this is just for you: cooling, grounding, and deeply nourishing, steeped with roots traditionally used for their powerful detoxifying properties, it's smooth and easy going down straight or mixed with water, selzer, or food.
Shop our Earth Ciders
Regular price
From $17.00 USD
Regular price
Sale price
From $17.00 USD
Unit price
per
Outstanding Oxymels
Two of our favorite superfood ingredients, raw honey and organic ACV, along with an array of potent herbs and spices, join forces with a powerful concentration of fortifying flavor. These crowd pleasing formulations are popular with adults and kids alike, and especially popular as healthy mixers.
Shop our Oxymels
Regular price
From $21.00 USD
Regular price
Sale price
From $21.00 USD
Unit price
per
Our Story
Hany's mission is to inspire others to thrive in mind, body and community spirit by sharing the benefits of whole, raw, sustainably-sourced superfoods through his line of handcrafted wellness tonics.
Learn more